Sometimes the early bird really does catch the worm–or in this case, a $10,000-a-month job as the world's first "Wine Country Lifestyle Correspondent." Hardy Wallace, from Atlanta, Georgia, flew to San Francisco to be first in line when the now-famous job search began in April. Today he has his dream job.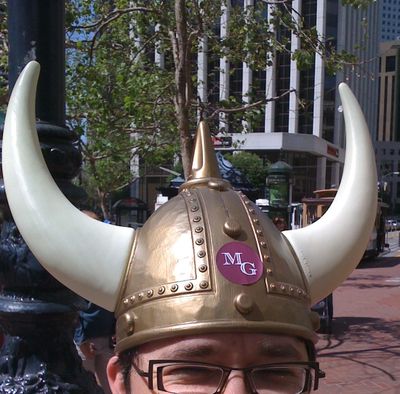 Hardy "Dirty" Wallace wears two hats at PALATE PRESS: The online wine magazine, Visuals Editor and Restaurant Editor. Now it looks like he might be leaving us for a while to take "A Really Goode Job." Congratulations Dirty, from everybody here at Palate Press.
Click here to see the Murphy-Goode press release.